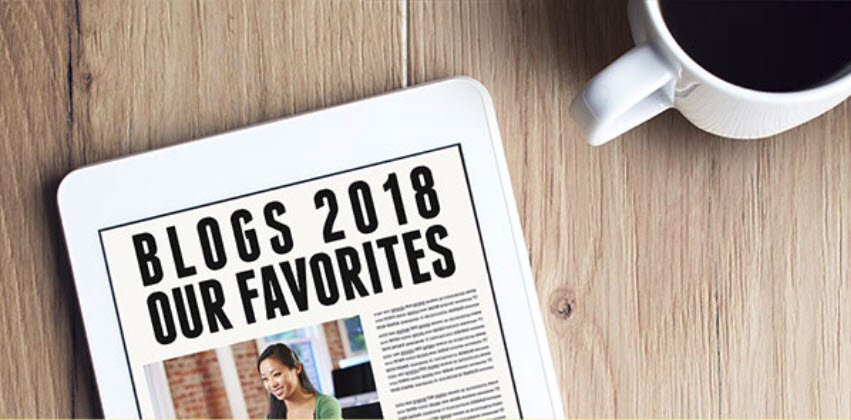 Everybody's doing it, so here's the (mercifully short) list of my top three posts of 2018.  These posts have been selected based on the number of views you gave them.
The Third Most Popular Post
E2Open Proposes To Acquire Amber Road (AMBR) was the third most popular post.  This post's popularity was a little surprising given that E2Open is private and Amber Road is a micro-cap stock.  On the other hand, everyone likes a good takeover story.  This story does not yet have a satisfying ending.  If you followed the saga, you will know that E2Open withdrew its offer for Amber Road and did not complete the transaction.  E2Open, however, did buy Inttra as well as a cloud-based TMS in 2018.
The Second Most Popular Post
Five Lessons in the Journey from Elance to Upwork IPO was the second most popular post. I'm pleased this post was well read.  Upwork is a true marketplace in that it connects buyers and sellers who would otherwise not know each other.  I'm approached by many entrepreneurs and investors who are considering such marketplaces and I often suggest Upwork as a useful case study for them.  It's always great to learn from someone else's blood, sweat, and tears.
The Most Popular Post of 2018
2018 Gartner Magic Quadrant for Procure-to-Pay Suites (with Market Caps) was the most popular post of 2018.  Gartner Magic Quadrants are always popular with followers of this blog, this one was no exception. In that June post, I added the then-current market caps of the various competitors to the quadrant graphic.
It's interesting to note how the market caps have changed since then:
Coupa's market cap has increased from $3 billion to $3.7 billion
Basware's market cap was $680 million and is now about $620 million.  As you may recall, Basware's market cap had fallen but is now being buoyed by a proposed tender offer by Tradeshift at 48 Euros per share.  Interestingly, as of 12/18, Basware's stock is selling for 36.50 Euros. The market seems to be expressing some skepticism the deal will get done at that price.  Seems like an interesting arbitrage opportunity for those of you into such things!
Proactis had a market cap of $150 million back in June and now has a market cap of $170 million.
Determine had a market cap of $23 million and now has a market cap of $5 million.  That is not a typo.
With the exception of Determine, these market caps have held up fairly well given the market's recent swoon.
Have a great holiday season.  On to 2019!