I've previously professed my love for DealerTrack (TRAK), a B2B platform that built a dominant position in auto retailing here and here.  (Thanks to Peter Goldmacher at Cowen, I learned about the company and owned the stock.)    I use DealerTrack as one of my model examples of a B2B platform:
built organically and with acquisitions
focused on automating work processes
metrics driven
clear understanding of multi-sided marketplace
patient and focused on dominating one niche
But my love of the company, does not compare to Cox Automotive's love which is worth $4 billion.  Cox announced today that it is offering that amount of money for the company.  The stock is up $22 from $40 to $62–a nice premium.  With car buying going well right now, they also picked a good time to sell.
The DealerTrack folks built a great company fully integrated into the auto dealer and the back office transactions in particular.  I always loved these two slides from their investor deck.  Once I saw versions of them, I was all in.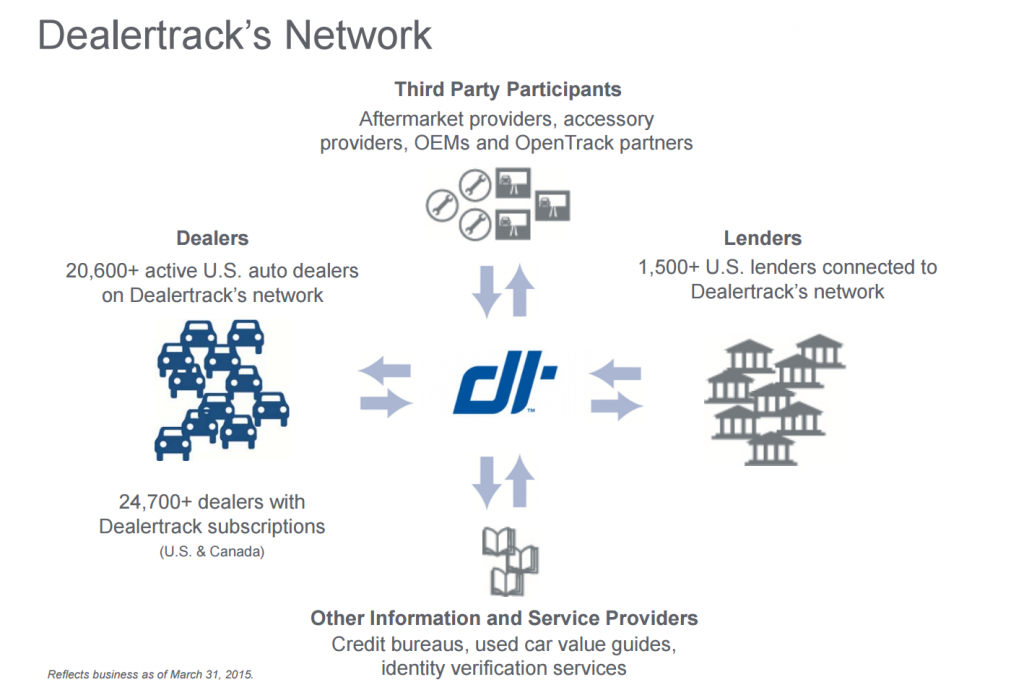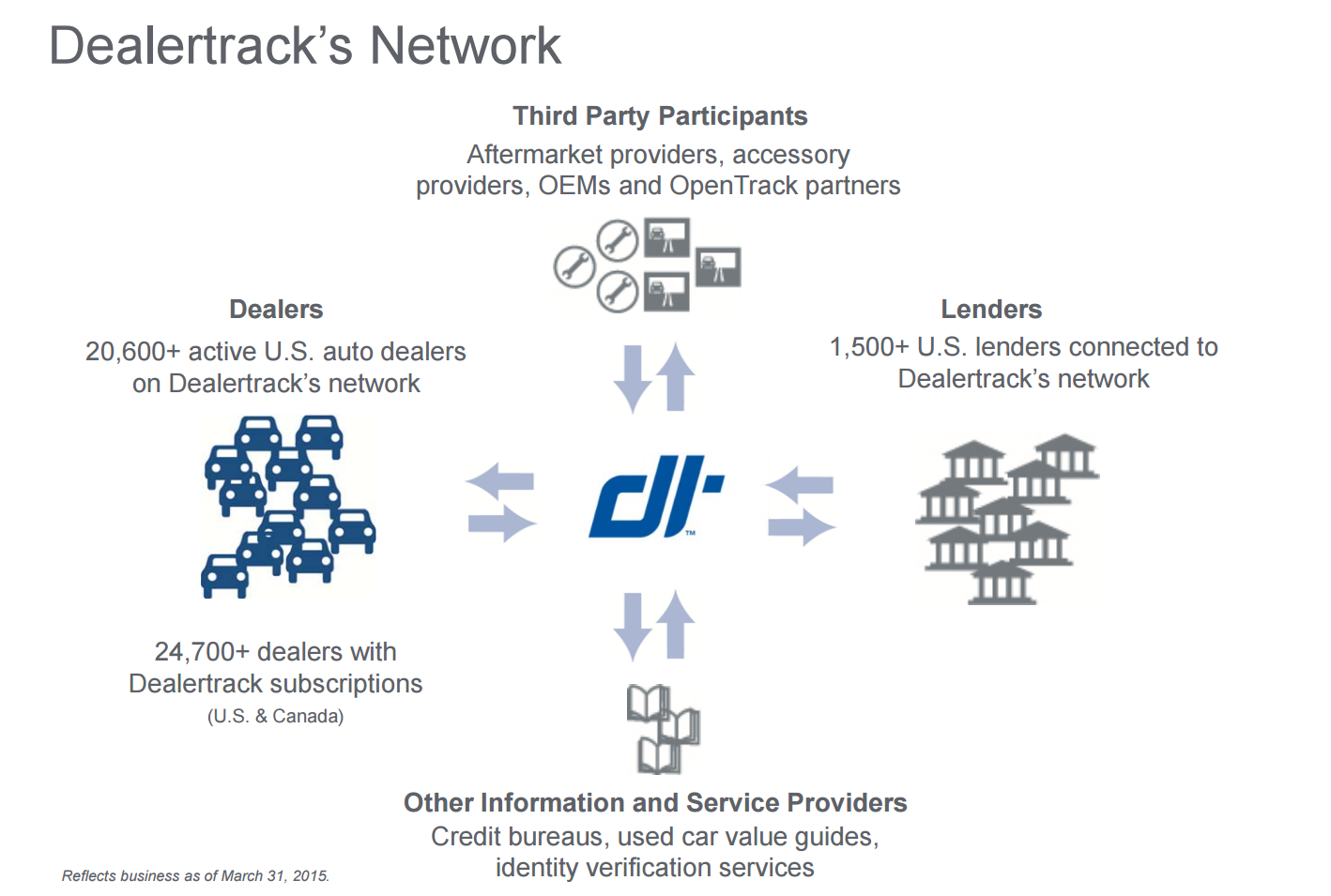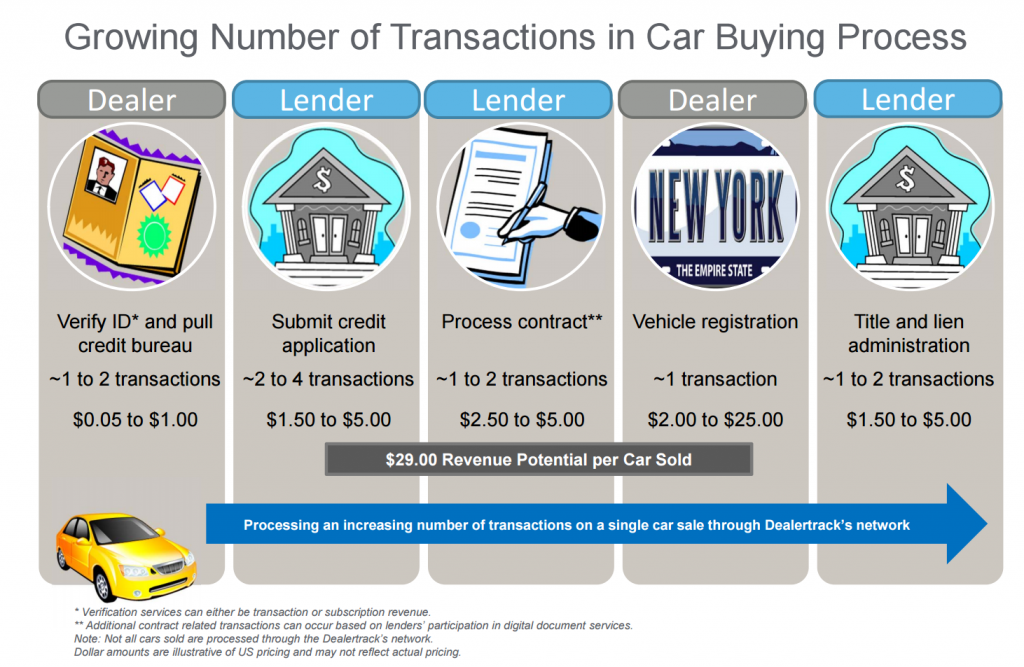 Any company trying to build an industry dominant B2B platform using the supply chain automation value proposition should study the DealerTrack story.  Apparently, Cox Automotive did!