Last week, Kleiner Perkins Caufield & Byers partner Mary Meeker delivered her much awaited annual report, Internet Trends 2017.  Internet Trends 2017 a 353-page PowerPoint presentation full of interesting statistics.   You can view the whole deck here. I highly recommend it.
Take Enterprise Software, Please
Having said that, if your interest is enterprise software, you are going to want to look carefully at the table of contents below.  Mary Meeker's nuggets of wisdom on enterprise software are buried and brief.  To paraphrase Rodney Dangerfield, "enterprise software just don't get much respect".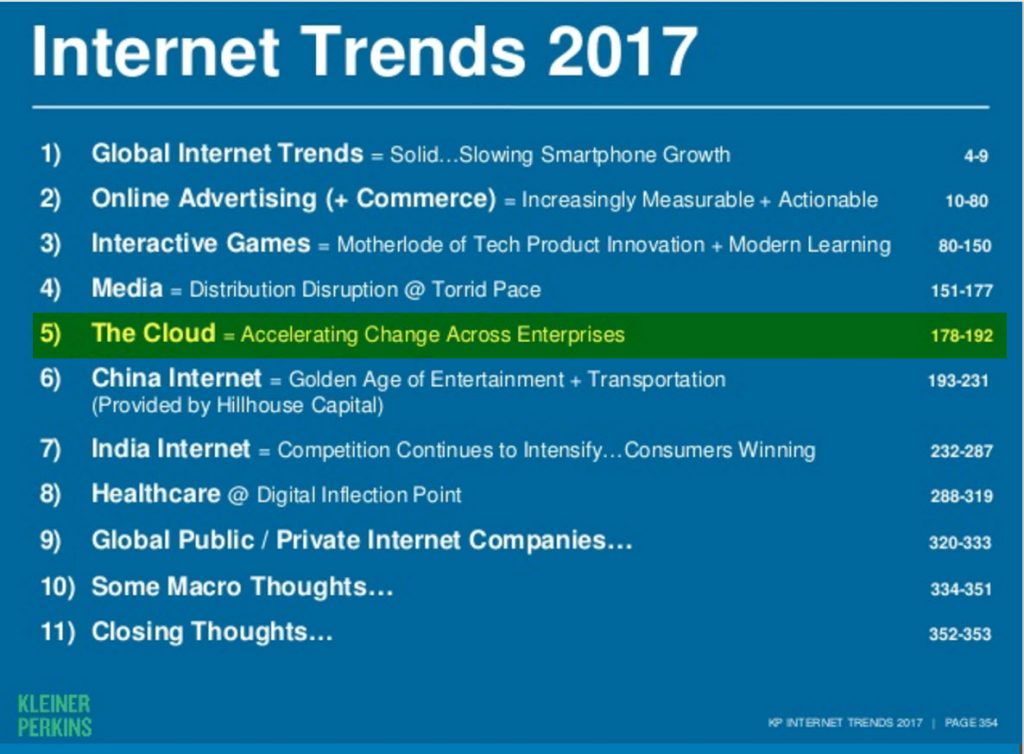 That's right, Mary Meeker allocates 15 of 353 pages to the enterprise software space.  (To be fair, there is a big section on healthcare software.)
Summary of Enterprise Software Section of Mary Meeker's Report
The report makes several key points regarding enterprise software. They are spot-on.  But, they will also be very familiar to those of you in the enterprise software market.  Mary Meeker's three major points regarding enterprise software are:
Cloud adoption, even public cloud adoption is increasing.  Corporations are shifting concerns from security and cost to client lock-in and governance.
Consumerization of the enterprise continues.  Clients expect applications that rival consumer experiences.
SaaS proliferation within the enterprise from all of these "bottoms-up" applications is creating security concerns.
My two favorite charts from the enterprise software section are this one on public cloud adoption: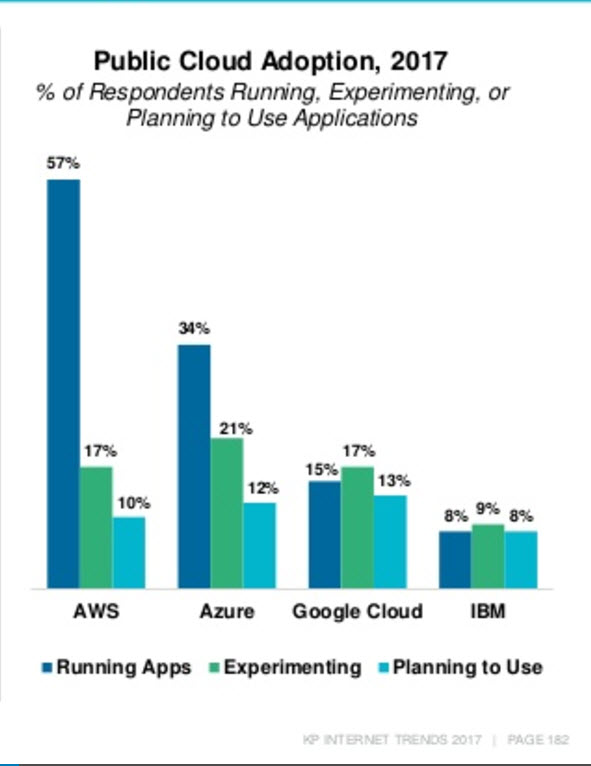 (This the chart that must have convinced Warren Buffett to sell his IBM stock!)
And the chart below, which shows the proliferation of SaaS applications at corporations.  This proliferation is, in turn, causing security problems.  The proliferation will likely also make it tougher for new SaaS enterprise entrants to break into the corporation.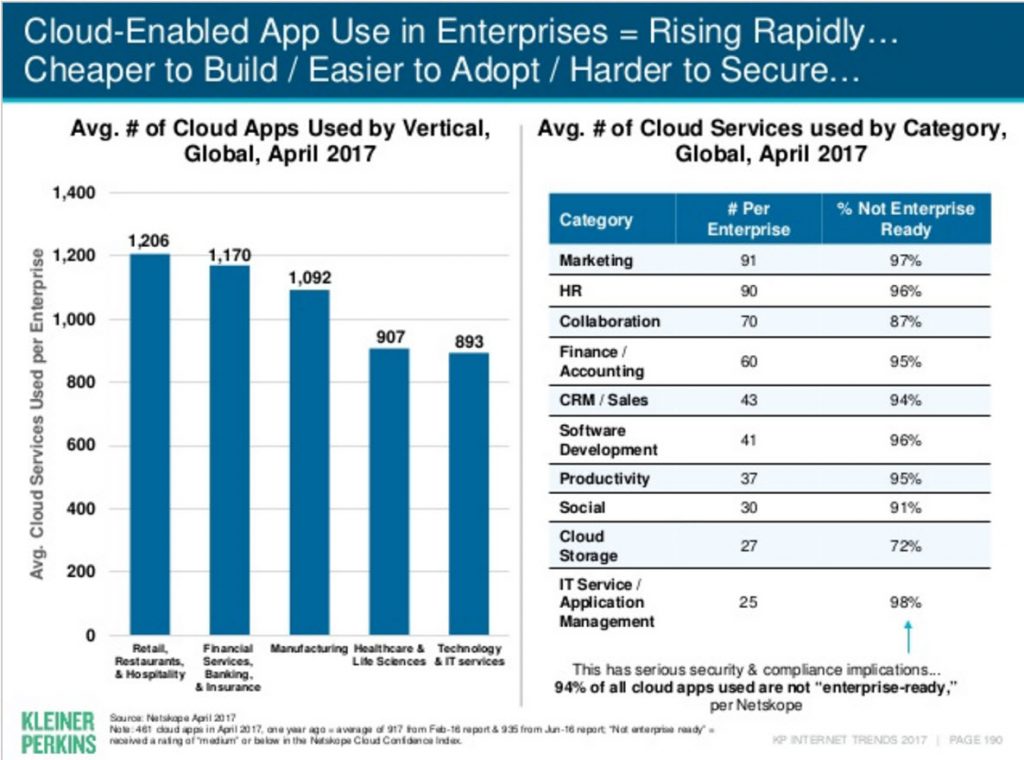 If you are interested in enterprise software, the second half of Mary Meeker's deck is worthwhile.  Just don't expect to enjoy the first 177 pages.  This first half of the report is about smart phone adoption, games, and worst-of-all, online advertising. Online advertising, while necessary to the consumer world, always garners far more attention that it deserves (irony intended)!